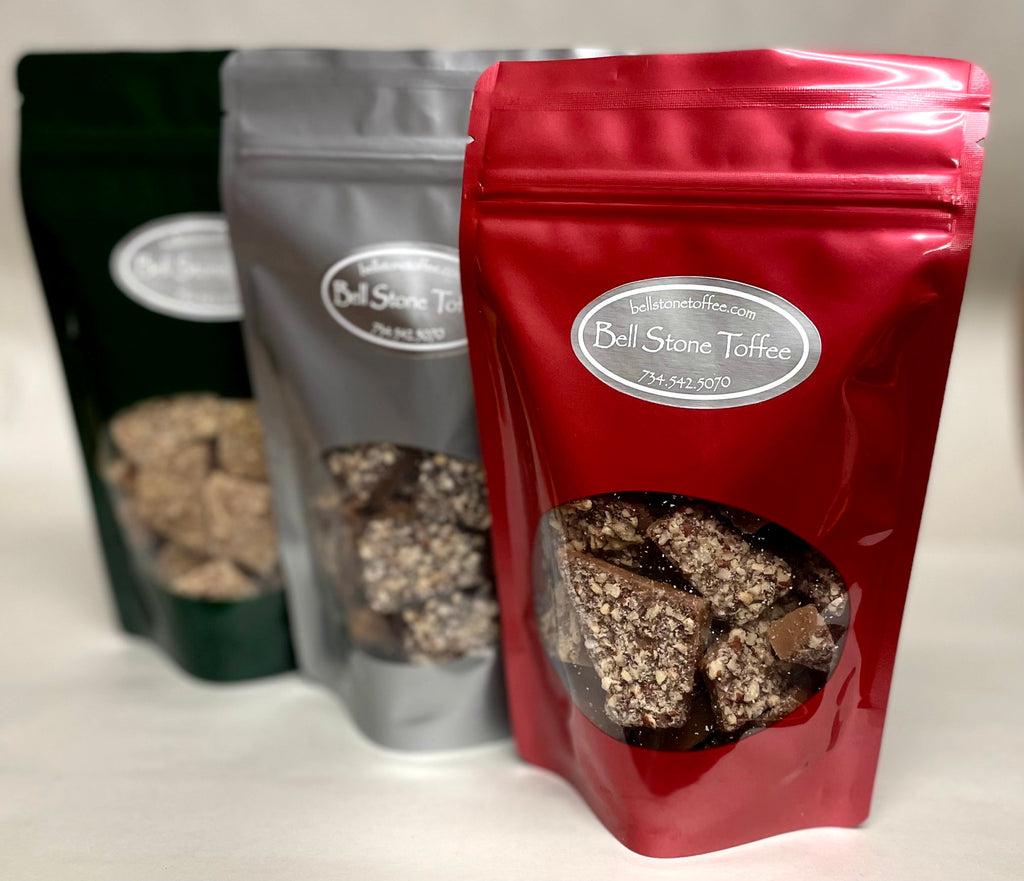 Dark Chocolate Toffee Bag
$ 5.00
Bite sized pieces of our dark chocolate toffee in a resealable pouch. . The pairing of this 72% cacao dark chocolate and roasted pecans with our light buttery crunch toffee is a perfect match of bitter and sweet. If you are trying to please a discerning tongue, this is your best bet.
The bag sizes range from a handful of pieces (2.2 oz) to the party size (32 oz). The grab and go packaging is great for treating yourself and family.
Currently we are offering Dark chocolate bags only in Silver.