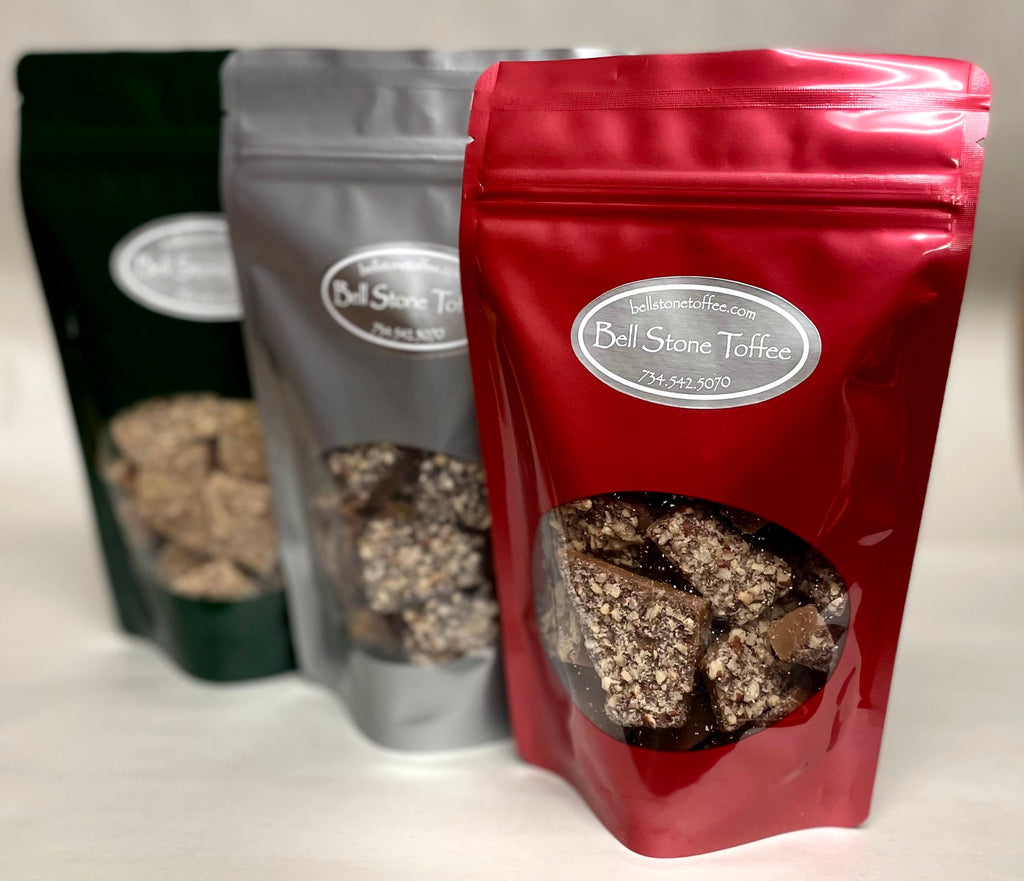 Milk Chocolate Toffee Bag
$ 5.00
Bite sized pieces of our milk chocolate toffee in a resealable pouch. The pairing of this smooth 38% cacao milk chocolate and roasted pecans with our light buttery crunch toffee is a crowd pleaser. If you're not sure what flavor to share, this one is a safe bet.
The bag sizes range from a handful of pieces (2.2 oz) to the party size (32 oz). The grab and go packaging is great for treating yourself and family.
Currently we are offering Milk chocolate bags only in Red.